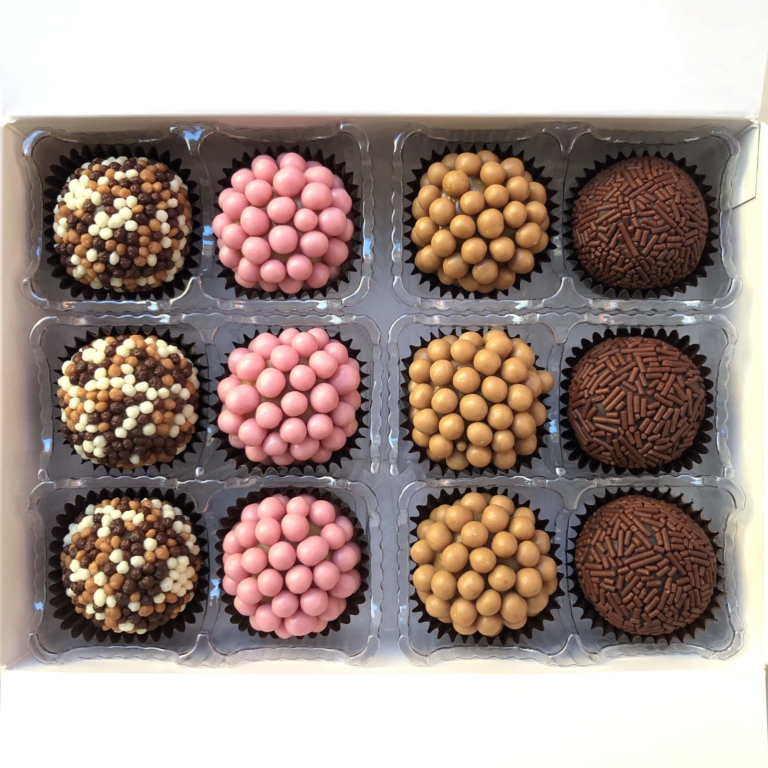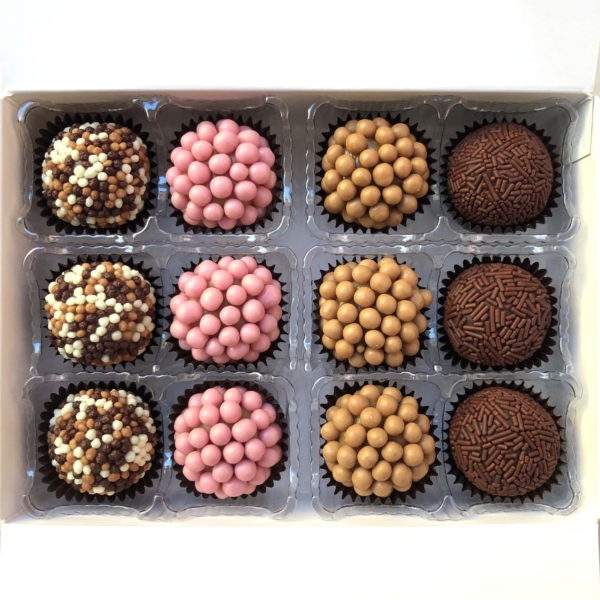 ShopNK x Mary's Brigadeiro Valentine's Day Chocolates
Give Chocolate and Give Local for Valentine's Day!
ShopNK and Mary's Brigadeiro have partnered to bring you Toronto's favourite chocolate confection gift box. We've worked together to create a delightful selection of four of our favourite flavours. Each package includes 12 chocolates:
3 – Strawberry and Cream
3 – Salted Caramel Crunch
3 – Brazilian Cappuccino
3 – Classic
Mary's Brigadeiro are made in Canada and founded by an immigrant woman, with aim to deliver a new experience in chocolate that represents our culture, our soul: Caring, Sharing moments of Happiness and Loving Chocolate.
Real food doesn't last too long and Mary's Brigadeiros are a delicate treat. Mary recommends that you enjoy them in 2 to 4 days once received and here are the best practice to store them:
Keep them refrigerated and protect the box in a wrapping or inside of a zip lock to maintain your Brigadeiros fresh to keep as much air and moisture out of the package, so your Brigadeiros stays fresh.
If you prefer to eat them in a room temperature, just bring back to the room temperature around 18 ºC / 21ºC.
You can freeze them up to 4 months.
Return Policy: Final Sale
$32.00